Overview
You forgot your email address and can no longer access your Mediabank account. Follow the steps below to request a new password.
Process Overview - Reset Account Password
Step 1: Click this Link

Mediabank: forgot password.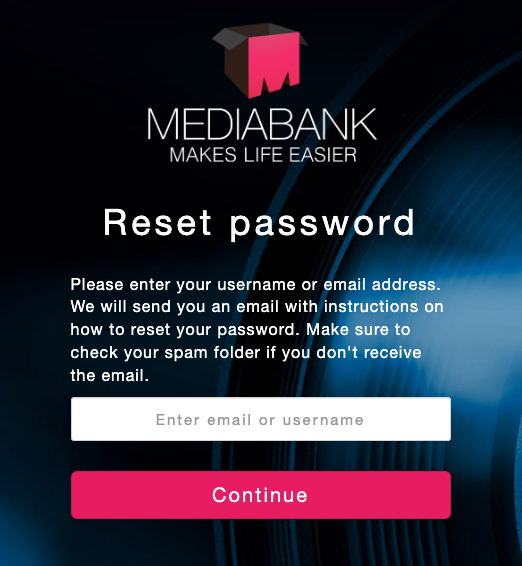 Step 2: Fill in your account email address and click 'Continue'.
Step 3: A temporary password will be sent to that email address.
Step 4: Copy the temporary password and go back to the Mediabank login page, log in using your email address and the temporary password
Step 5: You will then be asked to change your password for your account.
If you are running into issues, please contact Customer Support at support@mediabank.com or submit this request form
Submit a request – NEP Mediabank Support.