User registration at Mediabank for Fotball Media
At Mediabank, you can request a new user for your account in Fotball Media either as a user or a project user. Follow the steps from the two different outlined articles in order to request a user.
How to register as a user
To access Mediabank, you need to use the below link to register as a user.
Use the following link: Fotball Media User Registration
The above link opens the Fotball Media registration page (ref. below image). Here you select an account based on which group you belong to. If you are, for example, a referee (dommer), you press "dommer," but if you belong to a club, like 'Grorud IL,' you press the "klubbkonto" button.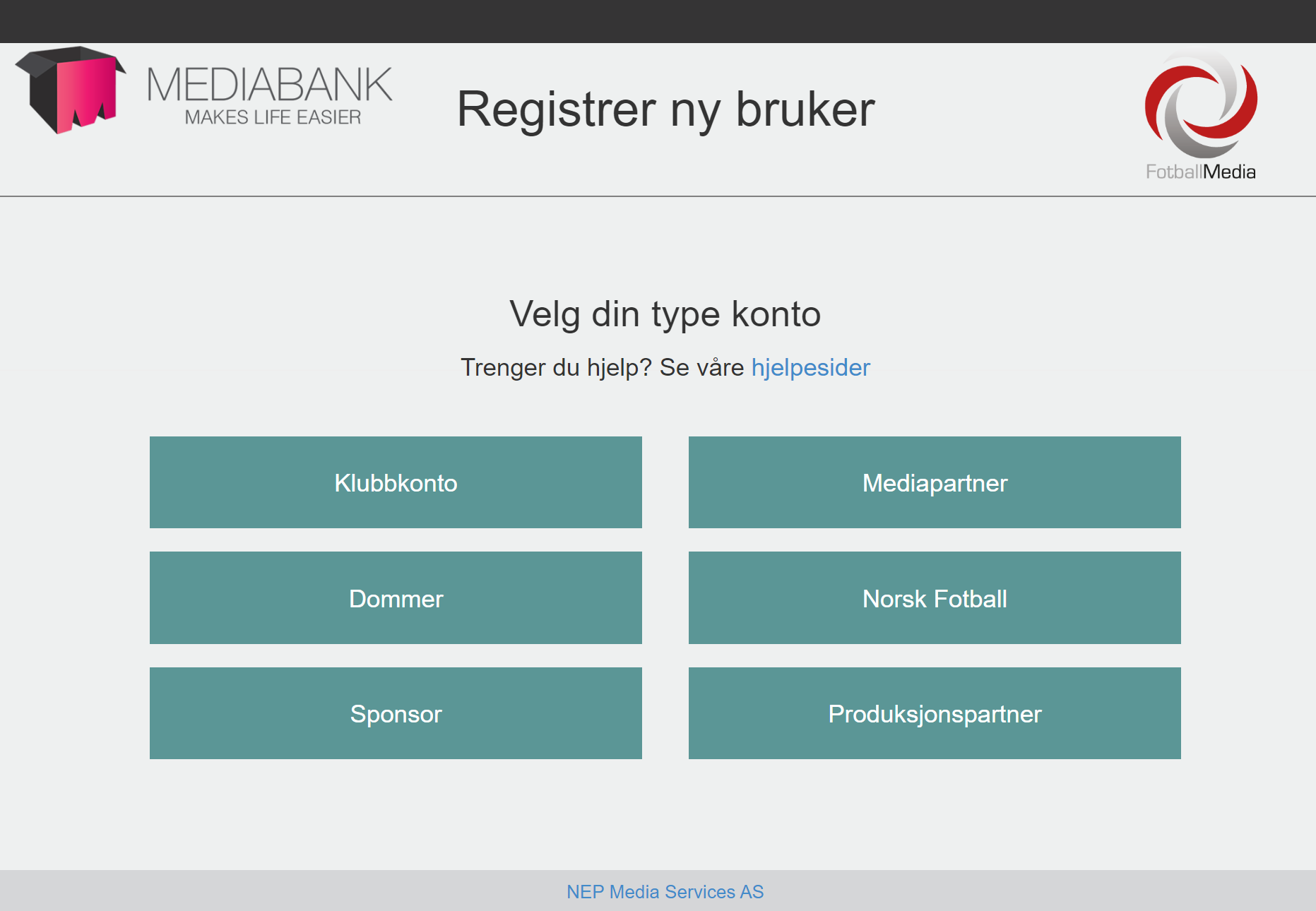 In the next step, you must fill the information fields (see the image below). Who you are, which group/club you belong to, FIKS-ID, and what kind of role you have.
Note!
The FIKS-ID only applies to club accounts and people registered on fotball.no
You must have a personal e-mail that is linked to your identification. Mediabank does not accept generic email addresses.
Preferably use official email addresses, not Google/Hotmail addresses, etc. This makes it easier for Mediabank/Fotball Media to approve you as a qualified user of the services within Mediabank.
If the FIKS-ID is unknown to you, go to fotball.no to retrieve it. Enter your name in the search field. Your FIKS-ID will appear in the URL, as shown in the example below.

Note!
If you are not affiliated with a club or, for some other reason, do not have a FIKS ID, you can enter "0000" in this field.
Read the terms of use and the privacy policy from Mediabank, and select 'Jeg samtykker til denne personvernerklæringen' (I agree to this privacy policy.) Then complete the registration.
A confirmation that you have registered will now appear. The user account will become active when the local administrator has approved your request. You will receive an email when/if the user is approved.
How to register as a project user
Step 1. Use your browser to access
www.mediabank.com
.
First, select "ACCOUNT." Then, select "GET USER ACCOUNT"



Step 2. Choose Norwegian football.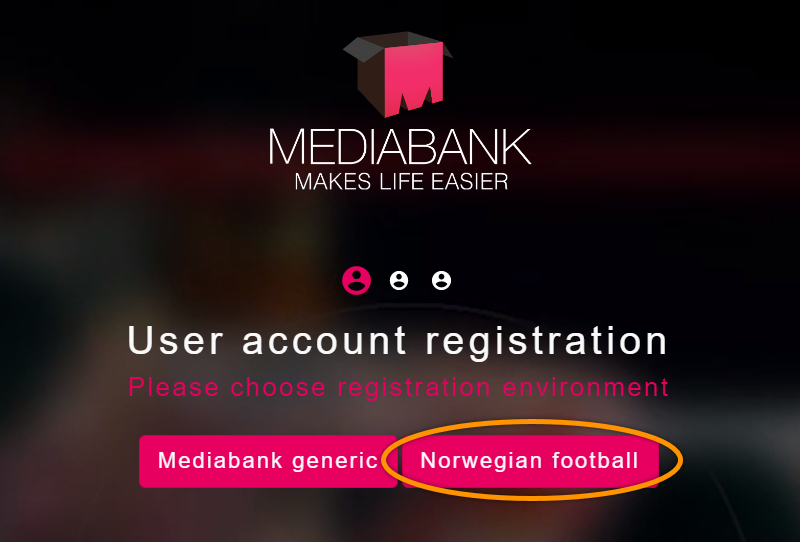 You are transferred to Fotball Media registration server.
Step 3. Select Mediapartner
Step 4. Select Annet/Prosjektbruker (Other/Project User)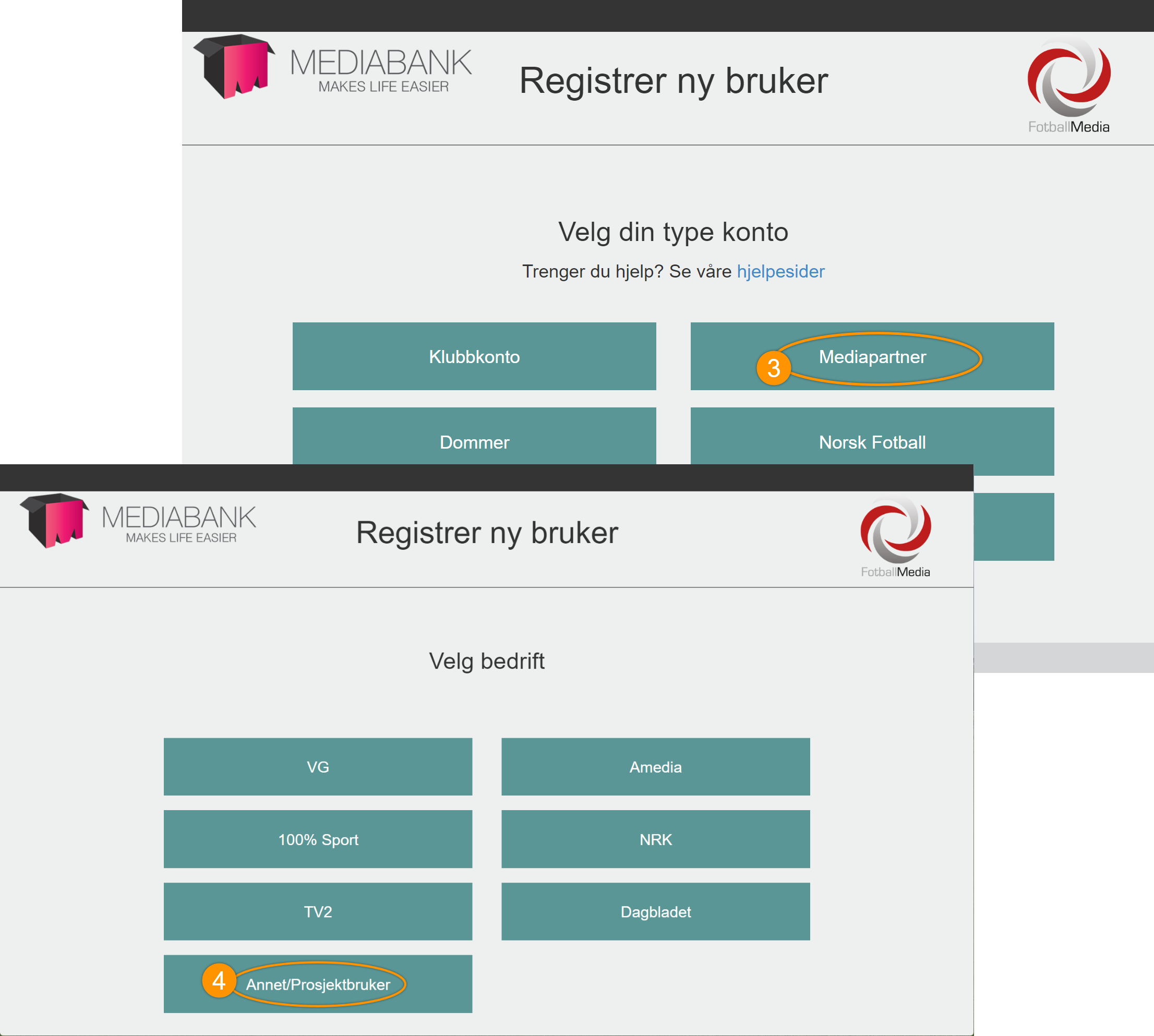 Enter your information in the form so that Fotball Media can identify you. It is important that the fields "Prosjektbruker" and "Annet" are selected.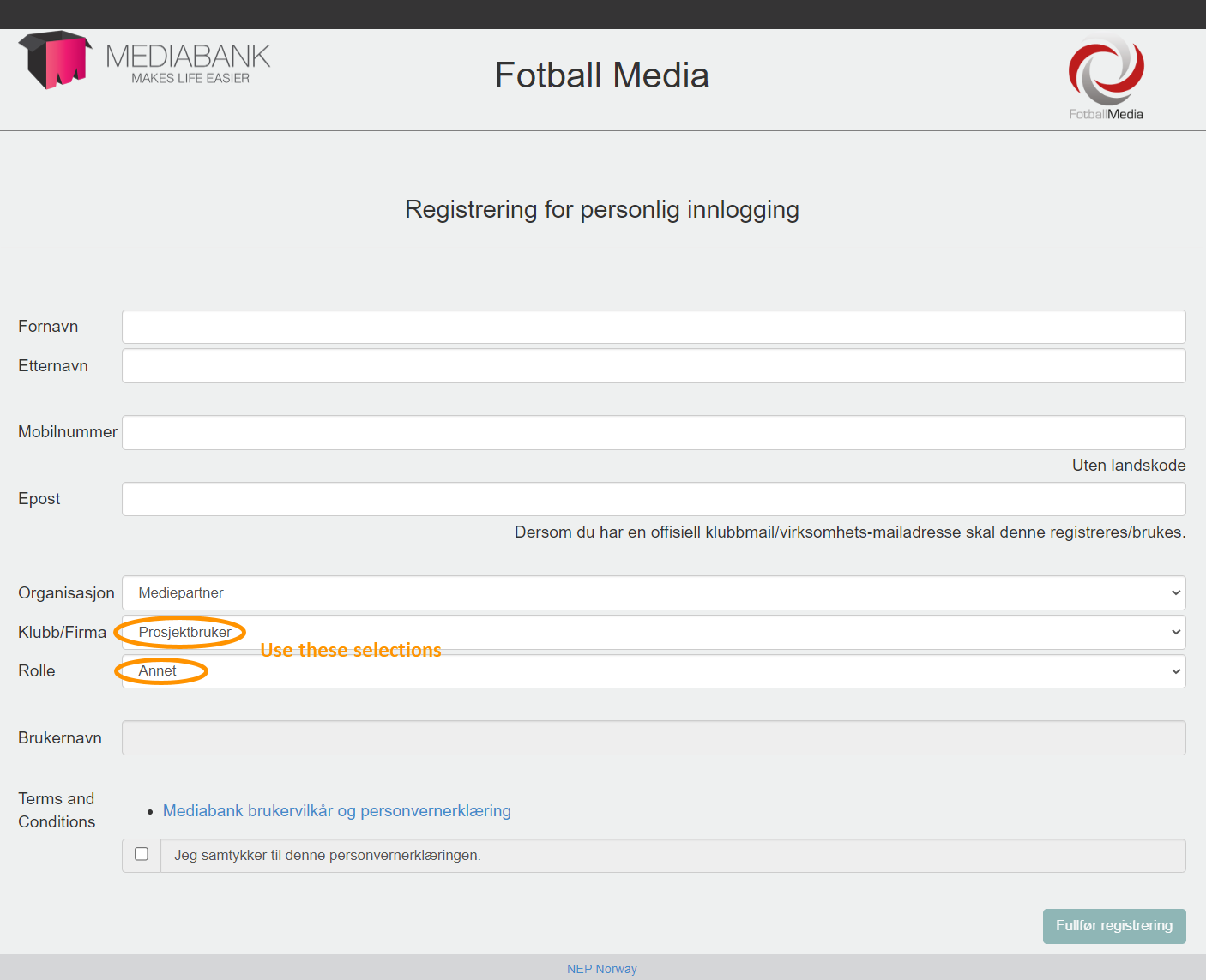 When this is done, you can click " Fullfør registrering" (Complete registration). You will then be registered as a project user and will be asked about approval. You will receive a welcome email from Mediabank when your user is ready.